Vent Page 82 - and who better to recognize on this page than the 82nd Airborne Division of the United States Army?
Our 81st Vent Page featured the 81 MM Mortar which, if you are in combat against US Forces, you wouldn't want to "drop in" on you.
The 82nd Airborne Division is also in that category. "Dropping in" on enemy forces is their specialty - and often they "Drop in" behind your lines and attack from your rear!
In the invasion of Normandy, the 82d Airborne distinguished itself - parachuting troops incurred the first casualties - over 5200 of the All American Division were killed, captured, wounded or missing. But, as the battle report stated -""...33 days of action without relief, without replacements. Every mission accomplished. No ground gained was ever relinquished." (Ridgeway)
A salute to the 82nd Airborne and it's troops...Past, present and future!
VENT PAGES are handy for posting of off-topic posts, rants, raves, rages, etc, which might not be appropriate on other threads where adults are having serious discussions. Childish rant? Need to call another poster a name? Just feel like
spouting off? Or even if you have something to say and there doesn't seem to be any other logical place to say it....THIS PAGE IS FOR YOU!
And, our auto-icon for 1982 is a vehicle that still has strong interest today....the Jeep Grand Wagoneer.
This 4WD Hunk of Iron could climb a tree, forge a stream and it's Iron Horse engine was practically indestructible. You see quite a few of these around Watauga....and for good reason! They are the perfect all-around, family vehicle for the mountains - particularly if you own your own gas station!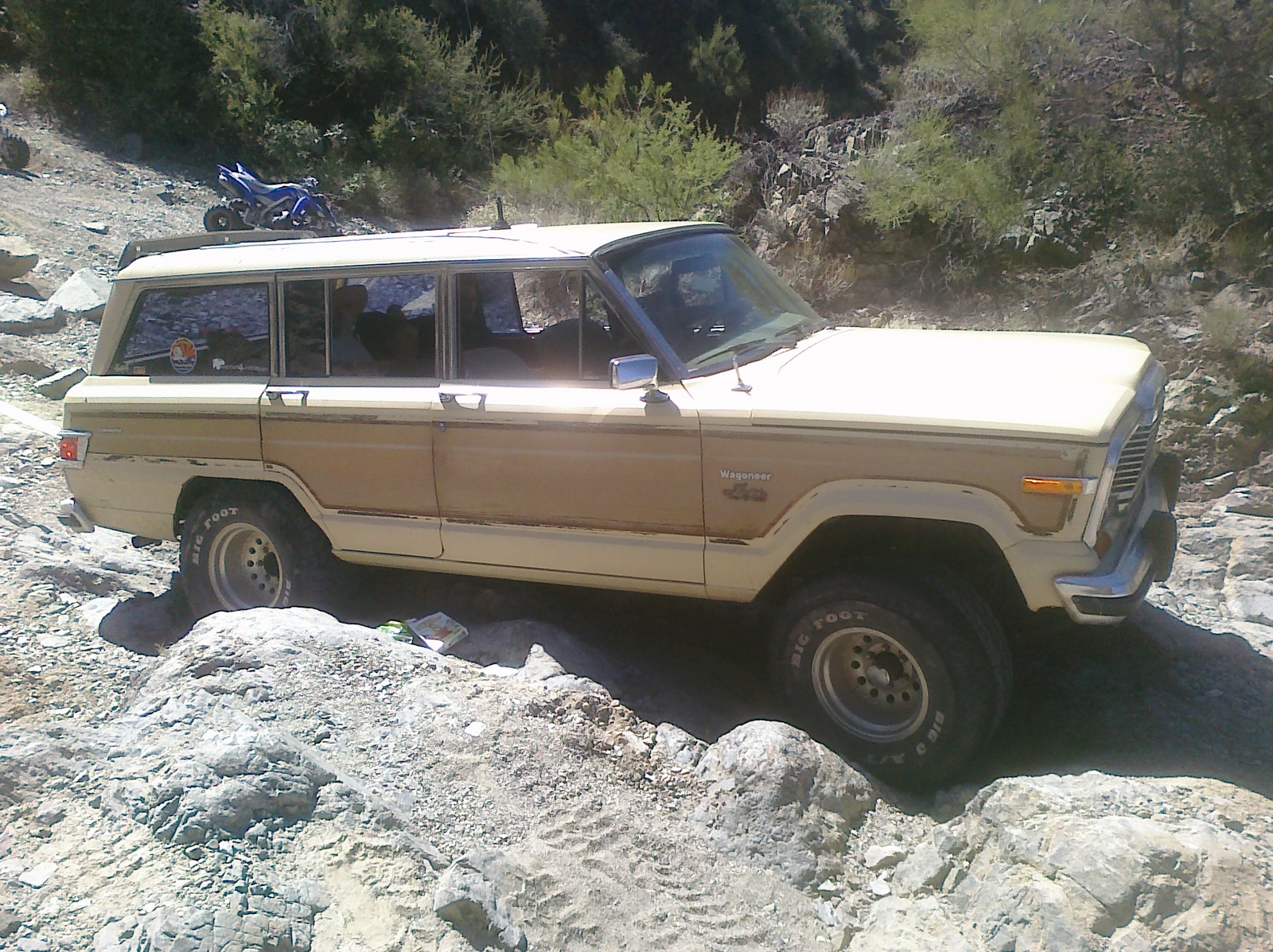 .